STE (previously known as Schouten Transport) also offers vertical transport. In association with our preferred and reliable partners we are equipped to handle the total package of your transport issue. This includes horizontal as well as vertical transport. This way, we can manage the whole process from factory to the final destination of your product; even the assembly of your product at its final destination.
Outsourcing vertical transport to STE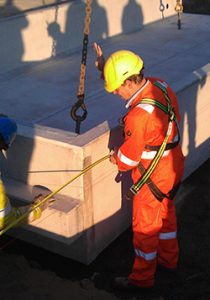 STE is not only your partner in the field of transport. We go above and beyond. Lifting projects and assembly operations are also part of our activities. Our close cooperation with various crane companies broadens the scope for possibilities.
Let us know what you need transported and what the final destination is. We will ensure it reaches its destination and for it to be assembled. You have nothing left to organise. No truck, no crane, no technician.
Request a free quotation
We operate throughout Europe. Whether you would like to have your cargo delivered in England, Germany, Spain, Turkey, or Poland; it is all part of the services we offer.
We have many years of experience in the field of transport. Entrust us with your transport issue; we work together with you through our solution-oriented approach.
Our professional and certified drivers will ensure your cargo reaches its destination. If required, our driver has the ability to assemble your cargo on site.
Are you interested to know what we can do for you? Request your free quotation now.